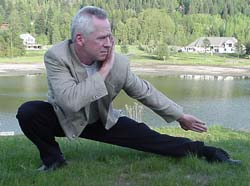 In this Perception U department you will find a series of video's from Del.
There will be Movement Videos and Nature Awareness Videos. They are all part of the process of bringing our State Of Mind into harmony with our Point Of View.
Find the ones that you want from the drop-down menu at the top of this page under Active Awareness Arts.
As we add more videos they all free to you as a member of Perception U.
We hope you enjoy them!
PS
If you are looking for Del's Signs & Symbols PFD's you will find them listed under The Library.