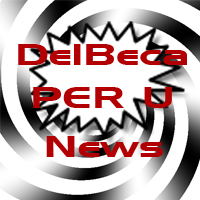 Hello ♥
Here's the first of, if you like them, Per U videos to let you know what we have been doing and preparing for you in Perception U. We had fun doing this … and we hope you have fun watching them.
We would LOVE, LOVE, LOVE comments on these updates!
Here's what we talk about in this update:
**The Daily Nudge – what's happening with it?
**NEW! A monthly call in session with us. In the comment section below let us know some of the topics you might like to discuss ..
**New audios, "old papers"
**Remember The Forum
By the way, Del wants to know if you know why he choose bubbles. To get this, you gotta think like Del. I know this is difficult. Go ahead – give us guesses in the comments below ..
I had to veto him having a bird fly over my head during the video, he liked it because I looked up at the exact time it flew over. I couldn't tell it was a bird .. and what would a bird be doing in the "studio" anyway?


[simple_video]

Links Mentioned In The Video:
>>>Here's your link to get The Daily Nudge
>>>Register for the Per U Call: It will be August 24, 2010 at 8:00 EST / Members Only / Not a member yet? Join Us
NOTE: This call will NOT be recorded! So if you want in on the info – be on the call!
>>> Check out The Forum Your thoughts and ideas will help others .. will you share them?
COMMENTS PLEASE!