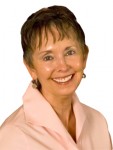 We started June off with a call about how to find all the "stuff" at Perception U. I think I learned more than the people on the call!
The first thing I did was put back the easy to find Free Stuff button. Instead of being hidden down on the side, anyone can now find it on the navigation bar!
I also fixed some of the videos so that they now open up again. They changed when I changed the theme of this site. Thanks members for alerting me to this problem!
Even if you are not yet a member of Perception U, you can enjoy some of the exercises that Del has put there for you. I especially like the hand ones, even though the V and W one makes me crazy.
Don't forget to take time to listen to your the information on June. You can find the audio on the side bar to the right, and of course you can find all twelve months by clicking here.
Have you seen the latest video about Forests? Take a moment to watch, it is a beautiful thing!
Let me introduce our two newest Shift babies. Justen was arrived May 10, 2011 and Sophia was arrived February 4, 2011.
Is it possible to be any cuter? Congratulations Corinne and Kathy!
If you are a member of Perception U and have a new baby or grand-baby please send us pictures. We'll be so happy to include them into our Shift Community.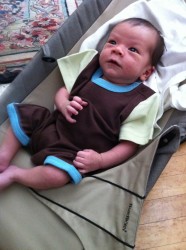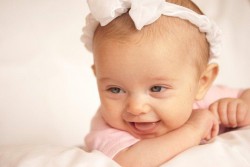 Perhaps these two will meet each other soon!
Last, but certainly not least, have you visited the forum yet? Check it out! I am sure you will find a conversation going on there that will inspire and uplift you.
Not yet a member of Perception U? Why not Join Us!
---