[tfg_social_share]
Almost every February I visit Carlsbad, CA.
It's a granddaughter's birthday and it comes at the perfect time of the year to leave winter as it is says it last "hurrah" to us, and visit spring two months early.
The sweet alyssum spreads its joyfully abiding perfume everywhere making daily walks into either neighborhoods or canyons even more delightful.
Sometimes when I visit there is is a request for me to do a talk or workshop, and it always adds to the pleasure of the visit.  
Definitely the definition of combining business and pleasure together!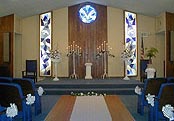 This year I gave a talk and workshop in The Center For Spiritual Living in La Crescenta which is just north of Los Angeles. It was wonderful to meet this little community.
I took the train to Los Angeles a day early to see my sister and friends and to re-explore the places in downtown Los Angeles that were so much a part of my life for many years. I also wanted to visit the two buildings that were not finished when I left, The Walt Disney Concert Hall and The Cathedral Our Lady of Angels.

They are stunning and beautiful additions to the already impressive architecture of downtown Los Angeles.
It was good time to do this, as it allowed me to both appreciate why I lived there, and why I left.
Letting go of what once was with appreciation is important.
It is part of the process of moving away from and out of our stories, into the perception of heaven on earth now.
Both can not be in the same place at the same time.
Here is a slide show of the places I visited during my marathon walk as a knowledgeable tourist.
[nggallery id=11]
Isn't that an interesting way to view our days and our stories – as a knowledgeable tourist – in the world, but not of it.
Read The Shift Ezine for more on this subject of letting go of stories in order to experience heaven on earth now!
Here's your March Reality Shift to help you get the most out of this month.
You can download this talk for $3.00 by
Clicking Here
With Love!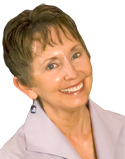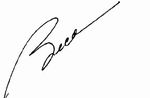 ---