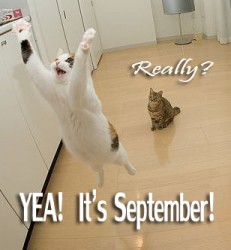 There is something about the beginning of September that makes it feel so exciting; it carries with it a change of season, and a change of focus.
As a child, I loved the end of August and beginning of September because our family went shopping in a big city so we could buy some school clothes. The outing was fun; the clothes signified a chance for a new look.
It still feels that September is a chance for a new look. It could be a new look for ourselves, and a new look at others, a new look at ideas, a new look at past grievances, a new look for our future.
Even nature participates in the new look in this season. Here in the Northeast, leaves begin to fall; our garden finishes its summer production of corn, watermelon, squash, onions, and tomatoes.
Perhaps all this past season you have been pausing and looking at your life. Now, is the perfect time to ride the energy of change and try on some new looks.
In my closet I have a few looks I tried, that today, don't feel right to me. It's time for another closet cleaning.
It's time to take out ideas, and examine then in the light of the new growth you have experienced.
Do these ideas still hold for you? If so, how can you strengthen them? Are there too many clothes and ideas in your closet for you to use? Perhaps some could be let go, given to others, or perhaps they are worth hanging onto for a future use.
Use the tools found here in Perception U to help make that shift. Are there some you would like, but aren't here? Let me know!
What project are you starting and planning to finish in September?
My project is to turn the 7-Day and 7- Week Shifts (ecourses) into one book, and this time for both Kindle and as a soft cover.
Share yours and gather the same energy as when we were young and headed back to school, excitement building over new learning and new friends…
With Love,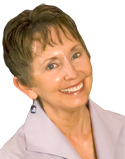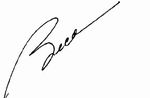 PS
If you are REALLY ready for a new look, we have one space left in our the class "Visible As Myself" …I promise you that you will know LOTS more about what you want and what you don't want after taking this class. Click Here To See
Here's your September Reality Shift – learn more about September than you ever thought to ask!
You can download this talk for $3.00 by Clicking Here