Although there is only the Eternal Now, we can use the perception of a trip around the sun, with a new date attached to it, to renew our commitment to Spiritual Reality.
We can ride the wave of belief that we have entered a new age of clarity, and use it to drop off more of what is not true to reveal what Is.
That's all that we are ever doing really. It's the awareness that there are not two things, two universes, two of us — as in human and spiritual — but just one.
What makes the difference is the view of it.
However, no matter how distorted our view may sometimes become of the divine Eternal Now, the underived Love called God, we do not change Spiritual Reality.
This is such a joyful awareness. We don't have to prove anything-to ourselves, or others. We just have to let go.
Letting go of ideas, beliefs, standards, and habits is what we are going to focus on for this trip around the sun.
As part of The Shift Community, you know we use many different tools to "step out of the room" that we constantly live in, and see things differently.
We aren't attempting to change, heal, or manifest. That has already been done, since there is nothing to heal, and the divine Mind is the ever-expanding, infinite, Creator.
We are simply letting go. We are letting go of what we no longer need or want. We are letting go of what wants to be released.
We listen within to the quiet still voice and follow Its guidance. We do not accept the loud, and condemning, voice to stay in our mental home.
Together we strengthen our awareness of the true Reality of being, we stretch our spiritual muscles, and we support each other as we release old beliefs and ideas that no longer serve us.

Each moment we are renewed in the eternal now.
We are not punished for what we did yesterday, if we aren't doing it again today. And that punishment is never anything other than sense of separation from infinite Good. The moment we step into that awareness, the "punishment" has vanished, because the Love never knew it.
Like Daniel in the Lion's den, we are always innocent. We have never left Love, no matter what matter may claim.
Our intent is to embrace the habit of consistently declaring the allness of God, good. Our intent is clarity. Our intent is not feed unwanted habits, but to feed our awareness of Truth.
We hope you will join us as we embrace the all-ness of good, the omnipresence of God, as One.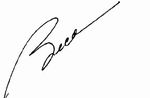 PS
In January, we start with the concept of true Wealth. Join us in this class, drop away those false beliefs so urgently promoted, and enter instead the harmony of constant supply. There are only 5 people in this class, so if you miss the registration, you can get the book the class is based on here.