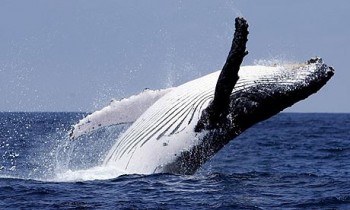 Remember Jonah and the whale? Here's a cliff note version of the story.
Jonah was called to his purpose, he didn't want to go, and so he was thrown into the sea, and swallowed by a whale. Three days later, the whale vomited him up on the land and he went off to fulfill his purpose.
In the past, I read that story as if Jonah was punished, like "time out," and then he went off to do his calling.
Recently, I have seen this story in a brand new light.
Instead of a punishment, it was a gift!
Imagine it this way.
Jonah heard a calling to do his purpose in life. It scared him. He didn't know how, he didn't want to; he didn't know if he had the time or money. He didn't know what his spouse, best friend, or children would think.
Ok, yes, I am really making all that last part up; it's not in the Bible story, but I bet it's true.
Isn't that what often happens when we hear that still small voice calling us to do our purpose, discover our purpose, expand our purpose, or even be willing to think we have a purpose?
Instead of listening or even exploring the possibility he could do it, even though he knew it was God calling him, Jonah ran away.
We run away too, in all sorts of ways.
Jonah took to the sea where a great wind came up, and threatened to destroy all the people on board.
Jonah knew it was about him. He knew he was running from his calling. However, it took a great wind, that threatened to destroy innocent people, to bring him somewhat to his senses.
He told the crew to just throw him overboard. They really didn't want to, so they tried rowing him to dry land. Eventually it became obvious that was not the way it was going to work, so they did what he suggested, and threw him overboard.
Perhaps he just wanted to die. "Easier to die," he might have thought, than face the purpose of his life. He still hadn't realized that perhaps it might be easier to actually discover the what, how, and why of his purpose.
I wonder how many times he was called in gentle ways before that big wind needed to come along to get all his attention.
Still he ran.
However, God had other plans for him. He had prepared a whale to swallow him. And three days later, Jonah went off to do his purpose- which he did accomplish, by the way.
He was not gracious about it, and had to be taught another lesson – but that is a different story.
This story is about what happened in the belly of the whale, during those three days. Three days is a symbol of change. Change is about repent. Repent is about shifting, or turning around and seeing and living a different way.
In Native American tradition, the whale carries the history of Mother Earth. The whale, as the keeper of all knowledge was the perfect place for Jonah to have a vision Quest.
He didn't really want a Vision Quest, it was thrust upon him, but still – there he was – and his purpose, and the reason and the how, was revealed and taught to him.
Imagining again, I see that belly much like a black hole found in space.
No, not the belief that what goes into a black hole never comes out again, but the new awareness that all that enters a black hole, all that knowledge and information, becomes one with it, so that the black hole is really a black whole.
Black being the yin, or feminine, it was the perfect place for Jonah, who was refusing to listen to that intuition, the feminine, to find his true self.
Native American's also talk about how the blubber of the whale insulates, allowing creative energies to build. Within this safe space, we learn how to sing, and perfect, our most creative and clearest song, our Unique Spiritual Blessing.
The whale is a symbol of resurrection. Within the belly of the whale, Jonah found all that he needed to accelerate the demonstration of his purpose. The whale filters what is not needed, so Jonah learned how to not spend time on what was not his to do.
Are you being called? Of course you are. Everyone is. Everyone has a USB to fulfill.
If you are tired of running, or holding your ears, or even just doing enough of your purpose to quiet the voice, then find a belly of the whale to go on your own Vision Quest.
For me, and many others, The Shift® resources and community provide that belly.
Don't wait for the great wind; choose now to sing your clearest, and most creative, song. The belly of the whale has been prepared for you! It's a gift, take it!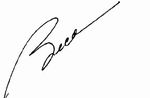 PS
If you would like your own personal whale belly, then join me in coaching sessions. I only have a few slots open, so if you would like more information, and want to schedule an exploratory session, please contact me as soon as possible.