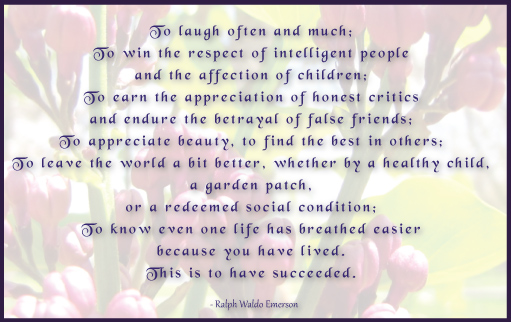 The end of this quote has always struck me as the perfect why of being alive. To know even one life has breathed easier because you have lived. This is to have succeeded.
How simple this would make all our decisions, if we followed this idea!
And yet, there is more isn't there, because we each have a unique way of achieving this overall desire. After watching the video by Simon Sinek, I have spent some time thinking about the power, and necessity of knowing the unique why of our lives, and the danger of going after the what.
For many years now, the what-or the what's in it for me – point of view, has been celebrated. Get rich, get famous, get, and more get. This is the false manhood come into power, unchecked by true womanhood.
The why, asks us to consider the underlying reason for our sharing our days with each other. What do we most bring into life that means something? What differences do we, and can we, make?
In 1964, Bob Dylan wrote, "The times they are a changing." Even more true today.
We are moving away from a false sense of male as conqueror and controller, and into both the true sense of manhood as protector, and action taker, and true womanhood as the guide to wise action. We are moving into choosing the why as the motivator, not the what.
One of the visible signs of this change is the election of the new Pope, who models himself after St Francis, who presented, and lived, God in daily life as the harmony of true womanhood, and manhood, as One. Both the new Pope, and St. Francis freely express, and expressed, their unique why, and that echoes out into every other life, then and now.
This week on a fashion design show, an additional $10,000 cash prize was announced for the winner of the weeks' competition. At which point, one of the women in the competition, who previously had done well, stopped being able to create anything. She cried, and worried, and blamed others, and couldn't stop thinking about how much she needed the money.
She had turned into wanting something; she walked into the path of the what, and completely forgot her why. Her creation, and the process of creating it, was a mess.
Remembering, and expressing, our why, and not getting caught up in the temptation of the what is our practice. We admire people that don't. Perhaps we don't always agree, or like what they do, but we admire their clarity and honesty.
The vehicle of expression is not the important part, it's knowing, and expressing, the why that is important.
This week, our family moved another member of the family into their new home. I witnessed how each member easily and gracefully worked their why throughout the day, and no one said what's in it for me. Doors were removed so a refrigerator could come through, plumbing was fixed, new locks were installed, cleaning took place, clothes put away, and beds made so that sleep was possible at the end of the day. Everyone did their part, without division, as one unit working in harmony.
Imagine this happening everywhere, all of the time – everyone choosing to make someone else's life easier!
Perhaps this new Pope is already loved because he appears to know, and demonstrate his why in life so emphatically. This change, to being fully directed by the why, is what we all are making, while expecting, and helping, others to do the same. When the why, based on each unique expression of the Divine, is the raison d'être, we all thrive.
Yes, things are changing, and they are beginning with us and our own personal why. Let's discover and live ours, and thrive in the process!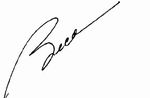 PS
Do you know your why? Do you know how you most want to live it and express it? If not, that is what my why is about, helping you get to fully know who you are, and then helping you live the highest expression of that understanding.
You will find that support here in The Shift Community, in our forums and classes. If you would like a more personal, one-on-one approach with me, or find a book that will help, please click here.
[tfg_social_share]