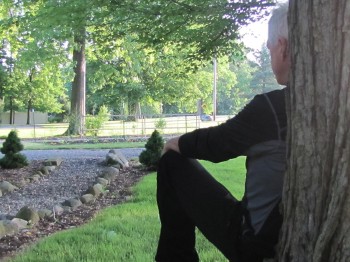 On the mountains of truth you can never climb in vain: either you will reach a point higher up today, or you will be training your powers so that you will be able to climb higher tomorrow. -Friedrich Nietzsche
In June, as I walk my garden, it is always so surprising to see the bursts of growth. It seems as if what was just beginning a few weeks ago is in now full bloom.
Given that June is the midpoint of the year, a pause to see what is blooming now, what needs to be fed, what needs to be trimmed in our lives seems so appropriate as the coming months of summer and autumn promise to bring even more growth.
In the Seneca Indian tradition, June is the month of Faith and of Speaking The Truth. It is located in the south on the Path of Revelation Wheel. It symbolizes sitting with our back resting in faith, and viewing the world from that vantage point.
It is like sitting against a tree, feeling the strength of it, and surveying the world that lies before us, knowing–without a doubt–that all is well.
This idea takes me back to the two modes of perception – point of view and state of mind. The point of view is faith, and the state of mind is the resting in faith; trusting in the eternal order and rhythm of intelligent Love.
This means that our point of view perception is there is an eternal, and all-good, intelligence that is the Principle and Force, and Life of all that we see, and experience. It is the point of view that even though there is much that may claim otherwise, we must always begin with the standpoint that anything that is not good is simply a claim of the lack of good. This is impossible within an omnipresent, omniscient Good.
Since we know that what we perceive to be reality magnifies, than choosing our highest (and growing) understanding of what is all-good, can only be beneficial. It means it is our desire to multiply and bloom good in our lives, and the lives of others; without judgment or prejudice, because no matter the appearance, we must always begin with the perfection of infinite Good.
This is the easy part isn't it? It is easy to say these words to others, and ourselves, but it is the living of this Principle, the state of mind perception that we all desire, that appears more difficult to obtain and retain.

This means that leaning against the trunk of that tree, our state of mind perception lives in the faith that all is well, and we remain in that faith, no matter what may be sweeping through the worldview.
Within the state of mind of faith in the Principle of omnipresent Good, we cannot be swayed into emotions of fear and guilt. We won't, and don't, plant these emotions in others. Instead, we call those ideas, and emotions, out as liars. We stop telling stories about why we have the right to be afraid or guilty, or make others feel the same.
In our standpoint of faith, we know that the Principle of infinite Love and Good is always in control. We know that in order to dissolve back into their native nothing any, and all, disturbances that involve hate and harm, we must first place our backs, our strength, into our faith in omnipresent Good, and then take action only from that standpoint.
It reminds me of pictures I have seen of astronauts as they venture out from their spacecraft. They are always tethered to their home base, so they are not pulled away and lost.
This faith is something we grow, just as we grow a garden. We water and nourish it. We notice when we have ignored it, and it isn't blooming as fully as it could. We pull up weeds that hide it, or keep it from receiving all that it needs to grow.
However, unlike a garden, no matter how often we may forget our faith, or succumb to the storms of emotions and suggestions of something other than all-good; the Principle of Love, of omnipresent Good, is always at work, and is always blooming.
Even if we think we are not tethered to our mother-ship we are. Even if we think we have been lost in the wilderness, we are not. All we have to do shift our perception, back to the understanding that we are one with infinite Life, that loves and supports us, at all times and in all ways. We rest in the faith of the infinite Love that has never lost sight of its beloved, which is each one of us.
With this shift of perception we have clearer and clearer views of that glorious, always blooming, always growing, always-beautiful garden of Life in which we live at all times, throughout all times.
Let that feeling and awareness water your faith, and rest in that state of mind, that all is well, for you, now. This is Speaking The Truth.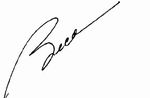 PS
Del is developing a online course on the Seneca information – watch for it (I'll let you know)!
Here's a Truth 4 Today to expand this idea: Complete trust, placed in the One Spirit, is a guarantee of a perfect outcome of good for all.
[tfg_social_share]