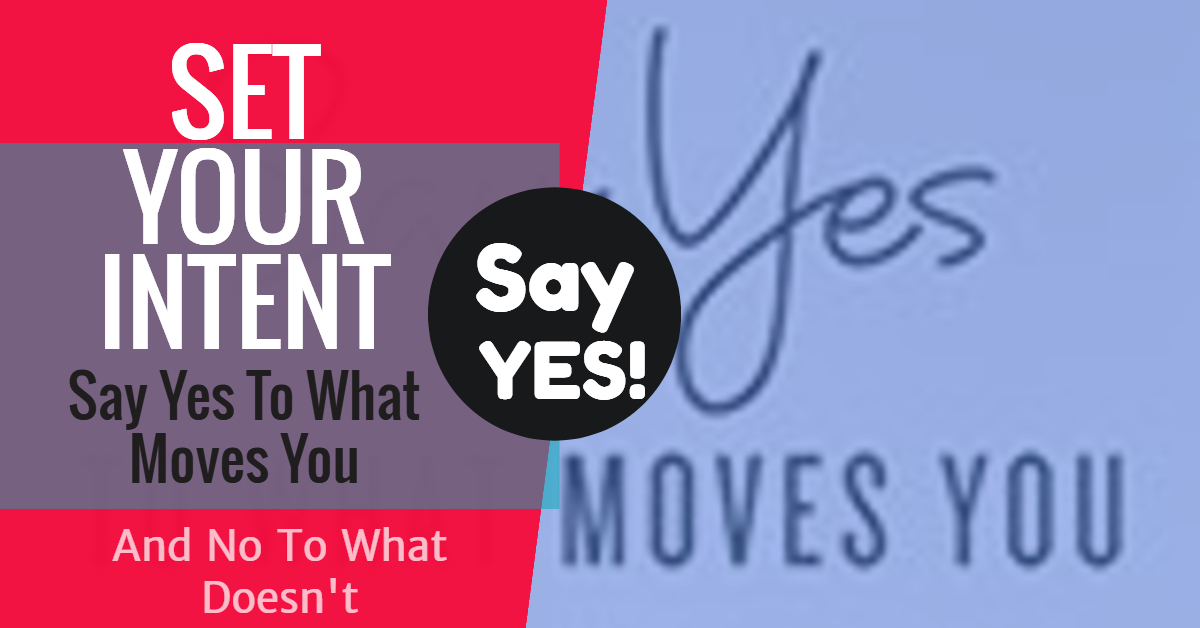 Set the course of your life based on your own consciously chosen clear values and priorities, which then become the intents that direct your life.
When you know your intent based on these pure values, you cannot be manipulated, swayed, or distracted.
Instead, you feel the strong, steady support of the universe working in harmony and accord to the greatest outcome for you and your loved ones.
Mastering the skill of how to set intents can be applied to every aspect of your life, from deciding what is for dinner to your life purpose.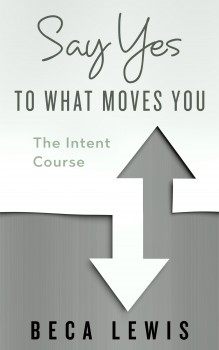 This course will be using the book The Intent Course: Say Yes To What Moves You as its structure.
Guided by Jet Tucker,CPA, CST Overseen by Beca Lewis
You choose, and the universe answers in kind.
The snow goose need not bathe to make itself white. Neither need you do anything but be yourself. – Lao Tzu
Have You Ever:
Stopped in the middle of a store and forgot what you came for?
Found yourself wondering what the meaning and purpose of life in general is and yours specifically?
Found yourself doing something for a few minutes, or maybe a few years, and realized it wasn't what you wanted to do at all?
Been in a relationship that you realized was not a good one for you?
Bought something and then wondered why you spent the money for it?
Some of the results of these questions you have are relatively harmless. Others are annoying or expensive.
Some of them have been downright dangerous.
How can you avoid these negative results? By knowing the "why" of every action before you take it.
This may sound impossible but it's not. In fact, it is imperative for living a life of ease, harmony, love, and abundance.
The trick is to know your intent. Most of us haven't a clue what our intent is for a simple thing like going to the store, let alone our intent for our life.
However, it is actually easy to find out once you learn a simple process, and that is what this Class can do for you!
In This Class:
Learn how to set focused and powerful intents for your HOME, FAMILY, MIND SET, LIFE, HEALTH, RELATIONSHIPS, SPIRITUALITY, and WEALTH and experience for yourself the powerful changes in your life, simply by shifting the way you think!

Could there be anything more important to do? The answer is "no." This class will shift everything until one day you will realize that you no longer worry, or are scared, because you know exactly how to think and act in a way that grounds your life in the principles that are the essence and abundance of the universe.
The Premise And The Principle

1. There is only One Infinite Intelligence, and It is Love.
2. Anything that does not fit within this statement is a misunderstanding and misperception on our part.
3. There is nothing to "fix," other than our own perception, because there is only One cause and creator.
What Comes With This Session?
>>>These Special Reports:
How To Know Whose Voice You Are Hearing
How To Set Up Your Own Mastermind
And additional worksheets ..
>>>Weekly Personal Exclusive Sessions where you will develop friends and a support system that will last a lifetime.
>>>Support from Instructor, Jet Tucker, for the five weeks that you are in the class, and by Beca Lewis
>>>Sessions recorded and posted online: available ONLY to participants in your session and ONLY for the five weeks of the class.
>>>A Closed Customized Private Program
WARNING: This DOES require a commitment to really be present for yourself and the other people in the group. Wait until you feel the results though…
What Can You Expect?
You can expect clarity and joy to surface in every area of your life, and a return and strengthening of the awareness of who you are in Truth.
REGISTER NOW
Next Session Begins:
October 19, 26, November 2, 9, 16 2017