Visible As Myself -VAM
with Kathy Piper
Begins September 10, 2015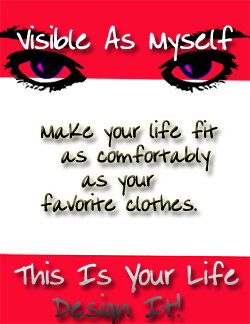 If you knew why you do some things well, and other things are just a pain to do would that make a difference in your life?
What if you knew how to design a day that suited you to a T, and yet you could still accomplish all that you need or want to?
And what if all this knowledge kept you in a spiritual awareness at the same time. Impossible? Nope. But, it does take awareness and practice (as all things do after all.)
Yes, this The Shift class that does just that!
This Focus Five session is the marriage of three unique and powerful ideas:
Myers Briggs, The Personal Success Profile, and the principles of The Shift®.
Each unit of this marriage will assist you in designing a life that best supports you, bring out your natural and unique spiritual blessing, and grounds it all within the Truth of your being; as the action and expression of the divine.
The focus – as always – remains on awareness of the Truth of our Being, and uncovering and dissolving anything that keeps us locked within the prison of human belief systems.
Why This Course?

Do you think that life would be easier if you understood how you learn, what motivates you, and why some things are easy for you and some things are hard for you?

Would it help to learn tricks to motivate yourself,do things you don't want to do, and make what is hard for you easier?

Have you ever felt like re-inventing yourself?

Do you sometimes feel like a fish out of water in social situations?

Are you considering career changes?

Do you have "difficult people" in your life that you like to have a better relationship with?

Do you find it difficult to get things done or stay on task?
Whether you are in the process of learning about yourself because life has decided it is time for you to learn something new, or you are choosing to find out more because you know the value of understanding yourself, this is where you find the answers.

Do You Want
To know who you are without your "story?"
To tap into the Source?
To experience the joy of change?
To love what you do?
To understand your learning process?
To know what makes you "tick?"

YES? Then this Focus Five is the place to be. This is where you will discover yourself, and never "lose" yourself again.
Who Are You And What Do You Want?
You will also discover the answers to these questions:
>>>Do you Know your Unique Spiritual Blessing?
>>>Do you know how to live it?
>>>Do you know your preferred life style?
>>>Do you adjust your actions to match what you think is expected of you?
>>>Do you think of yourself as different people depending on the situation?
How Will This Happen?
We will use the Myers Briggs and The Personal Success Profile Instruments (you will take them as part of this course) as jumping off points, however we will not be using them in the standard way, but instead viewing the information from a spiritual perspective.
This will be a hands on, all about you session. If you are ready to really design the life you want, this session is for you. 
You will feel more like yourself then ever had before, and you will discover that not only is your uniqueness your essence, but uncovering and living it is the secret to an abundant and joyful life.
Expect results, expect fun, expect the joy of discovery. Remember it is for only five people .. so register now. 
What Comes With Each Session?
>>>Weekly Personal Exclusive Sessions where you will develop friends and a support system that will last a lifetime.
>>>Support from Kathy for the five weeks that you are in the class.
>>>Sessions recorded and posted online: available ONLY to participants in your session and ONLY for the five weeks of the class.
>>>A Closed Customized Private Program
WARNING: This DOES require a commitment to really be present for yourself and the other people in the group. Wait until you feel the results though…
****7 Weeks Free Membership to Perception U
(If you are not already a Perception U member)
What Is Focus Five?
Focus Five is a time and place where you can really listen within and focus on accomplishing your individual intent and purpose.
During the five weeks you not only have access to a community of others of like-mind, but you also have consistent support from your instructor.
Focus Five is a master mind and mentor program designed for you be heard in a safe, private, and supportive environment.
In each Focus Five Session you will learn perception shifting tools and techniques that will last your entire lifetime.
This awareness and freedom is the purpose of The Shift and the ultimate result of each Focus Five Session.
What Can You Expect?
You can expect clarity and joy to surface in every area of your life, and a return and strengthening of the awareness of who you are in Truth.
Begins September 10, 2015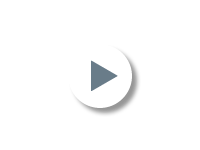 Begins September 04,2014
Meets For Five Thursdays
(more info sent after registration)
Time: 8:00pm EST – 9:00pm
Place: This is a Teleclass Call
Dates: September 10, 17, 24 October 1, 8
Class is limited to just 5 people

REGISTER HERE
Click Here For Registration Information
This class is taught by Kathy Piper
Kathy Piper is a Master Learning-Success™ Coach, certified by the Learning-Success™ Institute. She has been helping students and adults use their individual learning styles to find success in their pursuits for fifteen years.
She is also a Shift Master and member of The Women's Council.
Kathy has tremendous enthusiasm for people—for who they are and for what they are able to be and do.
She has an amazing gift for inspiring people to believe in themselves by helping them discover their own gifts.
Her passion is to help children and adults discover and celebrate their uniqueness and to feel confident about their gifts and abilities. She recognizes the star in everyone and loves to see them shine.

If you are interested in coaching privately with Kathy Click Here
---
What Others Have Said:

The sessions and being part of this enthusiastic and supportive "focus five group " has been an enjoyable adventure, providing me with some very helpful insights. Ann Topp
I have grown so much. With your help, I am giving myself love treatments and feel "the unspeakable peace that comes from an all absorbing Spiritual Love" — finally. How can I thank you? Iris
Focus Five is like Sunday School for grownups. Just what I always wanted! Robin
I really love what you wrote about connection.. I can say I am ever more aware of what connection means. I know it now to be inherent, as I am (we are) already, inherently One. Although this seems abstract, it is the Principle of all life which we can see everywhere. To believe that we could be, or that there is a time or place we could be disconnected from One or not connected to our Source, means that we are listening to the lie. As proved in our Focus Five, we saw clearly that the lie disappears in the light of Truth. I am so grateful for all we are being, all we are learning to be, all we are understanding and living. Michal
My tears have been forgotten and my heart is singing. These programs are so much more than I could have thought possible, now I feel anything is possible. Much Love, Ellie
I love this group!………………….Magda
[tfg_social_share]