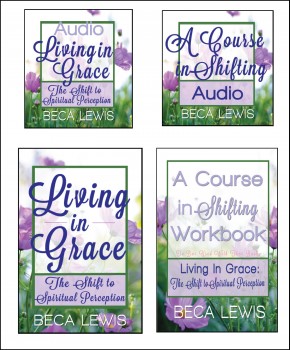 A Course In Shifting!
CLOSED FOR 2015
Guided by Jet Tucker, CST
Overseen by Beca Lewis
The Shift To Grace Study Group will be using the book Living in Grace:The Shift to Spiritual Perception by Beca Lewis as the basis of their study together. Their intent is to learn about, understand, explore, embrace and live a deep Spiritual life, Living in God's Grace.
This course is perfect for you if you have felt the yearning for a committed deeper spiritual study, and know that you will do more, and get more in doing it within a like-minded group.
Tired of life always throwing you unexpected curve?
Tired of never knowing what to expect, or having control of what happens in your life? You think you have things handled, then something else comes up.
Are you always waiting for the other shoe to drop?
The old saying that is too good to be true, keeps coming round and round again. Actually you know that good is what is True, but it doesn't always show up in your life that way.
Take back your life now!
Learn The 7 Step Shift, and The GRACIOUS Steps and your life will never be the same. From this point forward you will have a reliable, steady, and easy to use system from which to base all decisions, actions, and dreams for your life.
Do you want answers?
Answers to why things happen a certain way to you and your loved ones? Within this course you will find those answers, but most of all you will find how to change the course of your life, and your loved ones life, without telling them what to do.
Your way or God's way?
You know that saying, you plan and God laughs. What if your plan was God's plan. Imagine what kind of laughter you would be doing, along with God.
What comes with this course?
We will be using Beca Lewis' The Shift® Home Study Course as our basis. It includes a workbook, her book Living in Grace: The Shift to Spiritual Perception in both audio and PDF (Kindle version available) and 16 audio tracks in which Beca guides you through The Shift® System. This course by itself is $99.00 but you will receive it for free.
Why study The Shift®?

You want your life back, you want to live the life you have dreaming of, and you are tired of waiting for it to happen

You've been searching for "The Reason, "whatever reason, and every time you read "The Answer," it's close, but when you follow the "proven method" you find it just doesn't work or make sense.
The Shift® To Grace Study Group will help you understand why, and what you can do about it.

You feel like there's something you're missing, like you don't fit in anywhere, and you're very tired of that feeling.

You love the idea of living every moment of your life within a spiritual point of view.
Why should I study it in a group?
Because it helps us to share questions and thoughts with others who desire to grow in spiritual perception. Because it helps to have someone to ask when we get stuck. And quite honestly, being accountable to a group or another person helps us to stay focused and keep up with the work! Which helps us to grow that much more quickly!
Here's a thought for you – I came across what I think might be the origin of "Google". Here's what I found while looking for the definition of a word that was close by – googol: the number 10 raised to the power 100, the number 1 followed by 100 zeroes, coined by Edward Kasner (1878 – 1955) an American mathematician.
What's the point? When you pool your resources and join forces with others of like-mind, you exponentially increase your productivity. Google takes the input of millions of sources and creates a huge database where you can find the answer to almost any question you have.
Pooling our resources (understanding and questions) and joining forces with a group of like-minded people helps us to grow exponentially. I like the idea. How about you?
What do I get?
**You will receive, for free, the digital version of The Shift® Home Study Course: A Course In Shifting, which normally sells for $99.00, when you sign up for this study group.
**If you are not already a member of Perception U, you will also receive a free membership for the length of this course.
** If you are a member of Perception U, you have an even greater discount.
** Seven weeks of a like-minded mastermind group, wanting for you what you want in your life.
** Seven weeks of guidance from Jet, by phone and email.
** Seven weeks of Beca watching over you and the group, jumping in to answer questions and moving you faster towards your intent.
How do the sessions work?
>>>Weekly phone calls, and ongoing email support during the week.
>>>Meet other members of the group in a format that develops friendships for life.
>>>Each session is recorded and posted online, and available by phone replay. Recordings are available ONLY to participants in your session and ONLY for the seven weeks of the class.
>>> Each session is closed, private and customized for the group.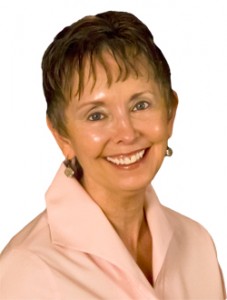 Question For Beca: What is the basis of The Shift® ?
Answer: "That everything, your life, your health, your money, your love – yes everything – is in Reality Spiritual. Because they are Spiritual they are perfect, harmonious, and always immediately and easily available.
But, it doesn't always seem that way.
Some people think it is because of wrong thinking. But, it's not our wrong thinking that has caused problems. It's our habit of wrong perception, and the unconscious acceptance of the worldview perception, that hides the perfect and abundant life that is here for you now and forever.
The Shift® begins with the correct perception, a spiritual perception. Spiritual Perception is the point of view that you are a Spirit Being, not material or human.
Spiritual Perception begins with the premise that everything is perfect now, whether we are experiencing it or not. Spiritual Perception knows that God is the Only Power, and that Power is good, intelligent, loving, supreme and infinite.
The only way to make a permanent change in your life is to make a conscious choice to shift to a different perspective. Given that eventually we will all have to choose a Spiritual Perception, why not start now?"
The Shift® to Grace Study Group is available to everyone, no matter where you live, because it is held over the phone – teleclass style – a safe and easy way to really shift your life to what it is meant to be.
Live Free
Have you ever pondered the idea behind the statement: "And ye shall know the truth and the truth shall make you free." (John 8:32 Bible)
Sounds good, but how does that apply to us?
I realized that the only way the truth could make us free would be if we were already free, if that was our innate state of being. So claiming freedom for ourselves begins with the understanding that we are already free.
It is this point of view and state of mind that we will maintain together in this course.
[ezcol_1half]
Jet, why did you choose to guide The Shift® To Grace Study Group?
To someone who is hearing about The Shift® for the first time, words and concepts may seem a little confusing. It was that way at first for me. But I felt – something – something HUGE, something special, something worth understanding. So I started asking questions. I read and asked questions. And read and asked more questions. And so on.
I'm a Certified Shift Trainer because I can't stop asking questions, trying to make it MORE understandable, MORE user friendly, MORE practical and measurable, MORE fulfilling. And then passing all that on to those who desire to Shift their Perceptions.
I guide The Shift® To Grace Study Group because I believe that many different ways of saying the same thing exist. And if we can talk together, I can help bridge the gap of understanding that generally arises when hearing about a very deep principle in a new way. We can grow together.
[/ezcol_1half]
[ezcol_1half_end]
Begins: CLOSED
Meets For Seven Thursdays
(More info sent after registration)
Time: 7:00pm EST – 8:00pm
Dates: 2016
REGISTER NOW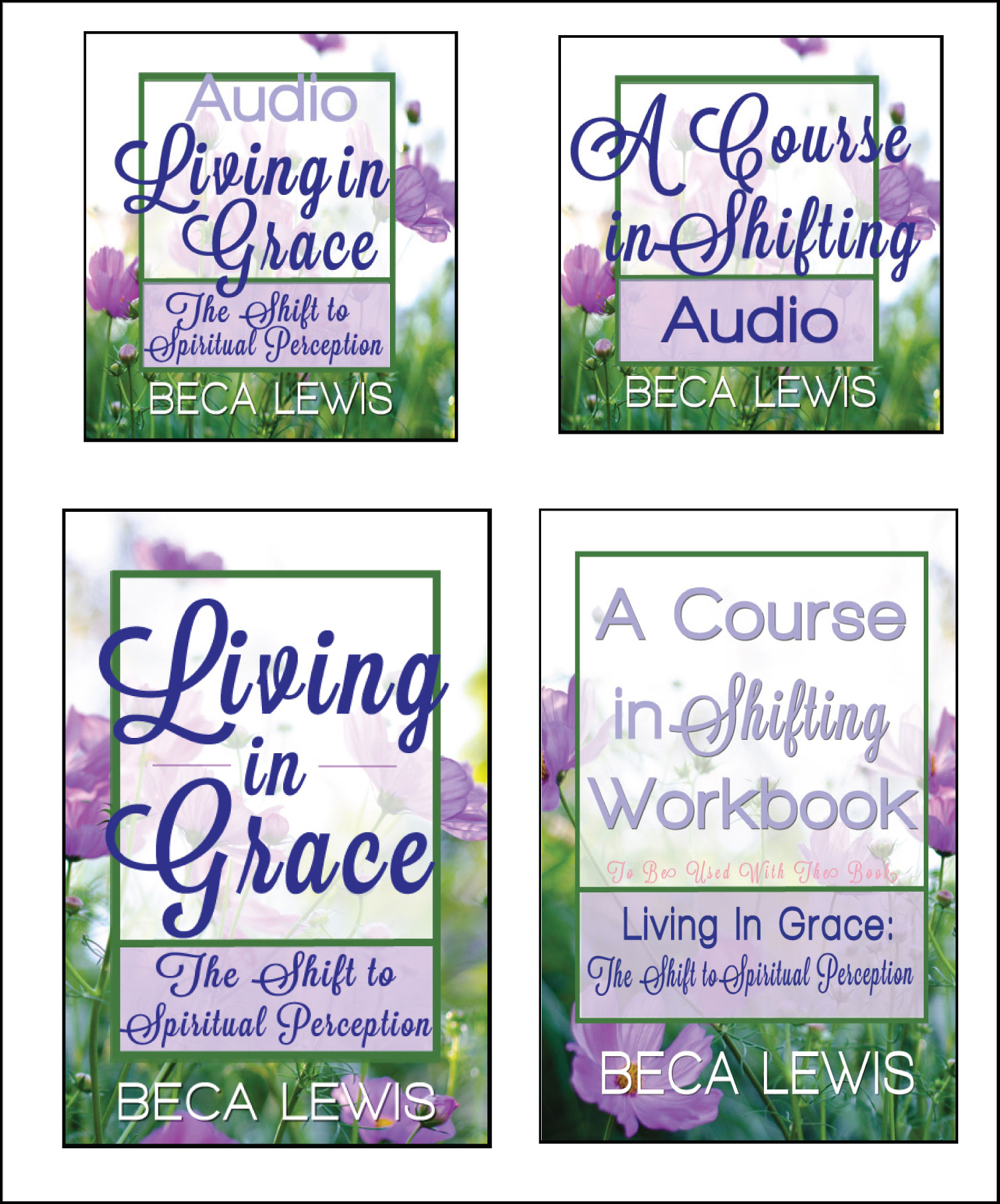 ---
FOR MEMBERS OF PERCEPTION U ONLY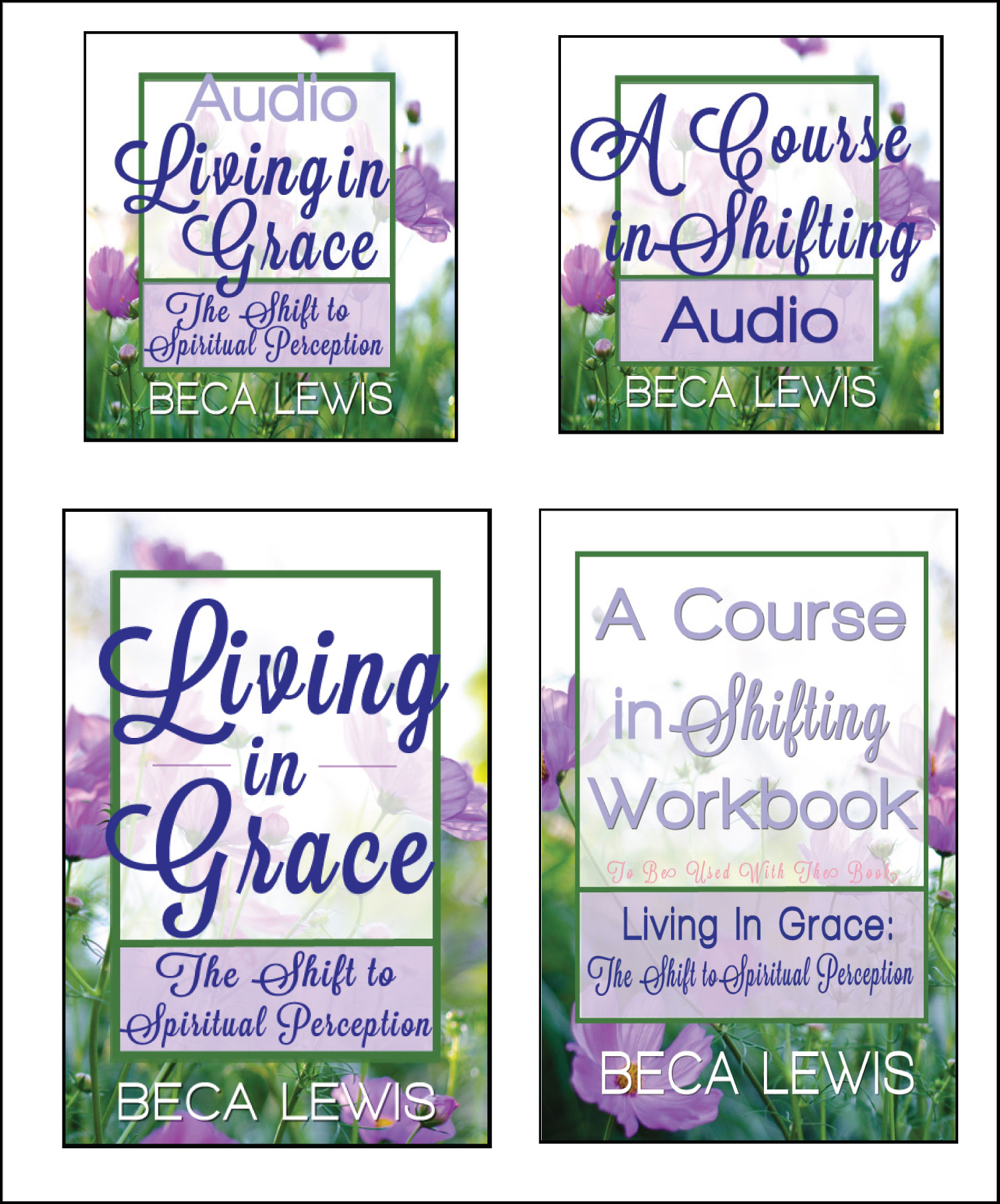 [/ezcol_1half_end]
---
"Jet is absolutely The Bomb as the class leader! I'm so glad we're doing this. I think it was one of the best gifts I ever gave myself. Thanks Jet, for being such a Willing Warrior for Truth.
Jet is organized and well-prepared. She's passionate about Living in Grace and living the SHIFT. The benefit to your life by taking this class is the quick understanding and application of the ideas presented so well." Kathy Piper
---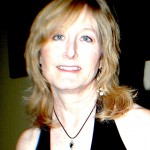 "I have gotten so much out of the Shift Study Group classes! Jet's enthusiastic guidance always opens my eyes to something new. I might have heard or read the same thing many times, but she puts a fresh spin on everything because she is so passionate about The Shift! I highly recommend this series to anyone who enjoys the book "Living in Grace" and would like to get even more out of it!!!" Jamie Lewis
---
Jet, your leading of this study group is the perfect activity employing your gifts of listening, order, congruence, and enjoyment in the moment. It is a privilege to see and feel the cohesiveness of our group shift accelerated by our love for each other, and your willingness to spearhead these sessions. Michal McKeown