Stop Thinking Like A Human
If you feel as if you are doing, and thinking, all the right things, but there are still parts of your life that remain stuck, or could be so much better, than this is the class for you.
Join us in this once-a-year class and Shift to clearly understanding and experiencing your perfection.
That clear awareness, the aligning of yourself to Principle, and your willingness to immerse your thinking and perception in that perfection, results in what is seen as a "healing."
Sometimes that healing is instantaneous. Other times it takes you walking your perception down the path of awareness using both logic and love as the guides.
The Intent For The Right Thinking Session
To take a what appears as a story about your life that has been haunting you, and take off its mask of deception by throwing the water of Truth on it to dissolve it forever.
We will do this together with great success as we participate in this process with equal intent and commitment to the process, ourselves and each other.
The Worldview Dissolved
Yes, it appears that the world is in a big mess. But, you don't have to play there. It doesn't have to be motivation of your life. There is another way.
As the physicists say, "It is a thought universe." As we know, that thought is the Principle of One. Let's act as if that was True, and see what happens.
With all your life placed within this correct focus the worldview fades into the nothingness that it is and the evidence of Love as The Principle of the Universe becomes apparent in your life.
Let's SHIFT THE STORY!!
Become a Master of the 7 R's Of Right Thinking:
And change your life forever
For 5 weeks we will focus on:
→ Right Intent
→ Right Premise
→ Right Identity
→ Right Resistance
→ Right Reasoning
→ Right Practice
→ Right Action
The Premise And The Principle
1. There is only One Infinite Intelligence, and It is Love.
2. Anything that does not fit within this statement is a misunderstanding and misperception on our part.
3. There is nothing to "fix," other than our own perception, because there is only One cause and creator.
Reasons For Joining This Class:
There is something you are willing to "heal". It can be anything at all, but at least one "thing" that you are ready to completely let go of and see the Truth of it.
Reasons For Not Joining Us
I know, I should be listing a few things here, but I can't think of one. Probably because whatever would be stopping you is something that can be "healed" through this session.
I say "healed" in quotes because, in Reality, there is nothing to be healed other than our perception. This can be a tough nut to crack though, so I guess what might stop you is you are not yet willing to do the work for this to happen.
Can't Afford It?
This is a good reason. Especially these days when we are all being so careful with where we spend our money. It's the reason though that we often use to not do the thing that most needs to be done.
If you are ready, and willing, then spend the money, because doing this kind of work is the only thing that will actually make the difference in your life that you are looking to make.
And of course you can ask yourself how much money you have spent on things that don't work, on directions that wasted your time, your heart, and your money, and on ideas that never panned out because they were not right for you.
After this class, if you apply it's principles, you will reduce and eventually eliminate all those wrong directions, heartaches, and misspent years.
Can you afford not to do this? We know absolutely that this system works. Give it a try, you'll see.
What Comes With Each Session?
>>>Weekly Personal Exclusive Sessions where you will develop friends and a support system that will last a lifetime.
>>> The kindle (or PDF) version of The Daily Shift: It's Not What You Think, It's Better Than That.
>>>Support from Beca and the group for the five weeks that you are in the class.
>>>Sessions recorded and posted online: available ONLY to participants in your session and ONLY for the five weeks of the class.
>>>A Closed Customized Private Program
>>> Includes membership In Per U for the class duration
WARNING: This DOES require a commitment to really be present for yourself and the other people in the group. Wait until you feel the results though…
What Can You Expect?
You can expect clarity and joy to surface in every area of your life, and a return and strengthening of the awareness of who you are in Truth.
Begins April 7, 2016
Meets For Five Thursdays
(more info sent after registration)
Time: 8:00pm EST – 9:00pm
Place: This is a Teleclass Call
Dates: April 7,14, 21, 28 May 5, 2016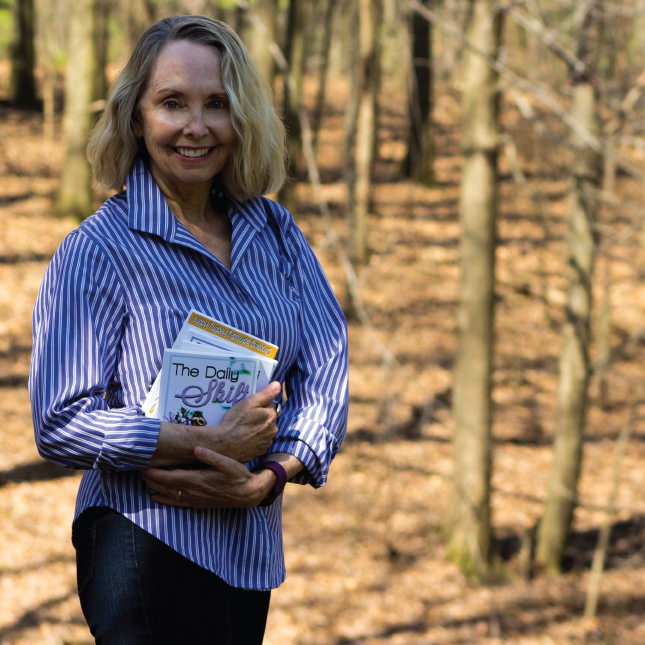 What's Stopping You?
What's Stopping You - Price Increases to $195 on April 1st Includes membership to Perception U for duration of the course
>>>>Click Here For Discount Price If You Are A Member Of Perception U<<<<