Achieve Clarity And Direction For Your Life In Just Five Weeks.
Imagine that – by the end of July you will have a road map for what you want to do each day, each week, and for the big picture of your life.
No more confusion about the direction you want to go for your Health, Wealth, Family, Spiritual, Mental, Relationships, Life, or Home.
Practical, useful and grounded in the spiritual principles that you already know to be true, but perhaps not yet sure of how to implement into each day.
Or perhaps past theology dogma is confusing the issue without your conscious knowledge.
Five people step on the clarity path on July 1st. Is this the path for you?

Are you confused or frustrated about situations in your life?


Do you feel disconnected from what is important to you?


Does it seem as if money, love, or health eludes you?


Is there a disconnect between what you know about God and what you experience?


Do you want to be able to stay in conviction and trust with the evidence of the one Mind, instead of caving in at the evidence of what the world says?
One Idea Properly Understood and Implemented,
Is All You Need To Live The Life You Desire

In this Intent Session, you will set your intent for your: Health, Wealth, Family, Spiritual, Mental, Relationships, Life, and Home.
Intent Or Goals … You Choose!
Perhaps you are thinking that clarifying and setting Intent is the same as setting goals. Actually setting Intent is the exact opposite of setting goals.



♦ Goals fade & are forgotten
♦ Goals can only accomplish what you already know
♦ Goals are imposed on the internal, which often rebels
♦ Goals build fear of failure & fear of success
♦ Goals require a continual effort & out putting of energy
♦ Goals create tunnel vision Goals create effect
♥ Intents remain ingrained as your life
♥ Intent expands purpose & possibility
♥ Intent is internal & "creates" the external
♥ Intents dissolve the fear of failure and success
♥ Intent allows effortless action
♥ Intents expand Intents create affect
What You Perceive To Be Reality Magnifies
Of course we will begin with the premise that "what you perceive to be reality magnifies" and that all it takes is a small shift of perception to see what has been in front of you all along.
So imagine what this perception shifting will do for you!
You will be able to use our Intent Guidebook Worksheets long after the program is completed.
By the end of the program, you will have made a road map of Intentions for every area of your life. Consult it to renew the clarity of your intention throughout the rest of your life.
Get Support And Network With Like Minded People
Do you often feel as if you are the only one that "gets" it? Join this small private group and discover the others, just like you, both get it and want it.
Get Focused And Personalized Attention And Mentoring
This is not a class where you take it one week, and feel all alone until the next session. Jet will remain with you the entire five weeks, answering questions, clarifying issues, helping you personally, and guiding the group.
Don't wait, we begin in a week, the minute you register you will feel the shift. Let the month of July 2010 be the pivot point for the rest of your life.
What Is Focus Five?

Focus Five is a time and place where you can really listen within and focus on accomplishing your individual intent and purpose.

During the five weeks you not only have access to a community of others of like-mind, but you also have consistent support from your instructor.

Focus Five is a master mind and mentor program designed for you be heard in a safe, private, and supportive environment.

In each Focus Five Session you will learn perception shifting tools and techniques that will last your entire lifetime.

This awareness and freedom is the purpose of The Shift and the ultimate result of each Focus Five Session.
Why So Few People in Each Session?
Each of the Focus Five Sessions has only 5 people so that we can connect directly with each of you and design the sessions to meet your needs.
Within this circle of common ground, you will find the strength and awareness to easily shift your perception to the magnification of only Good. You will witness the simplicity and ease of the outcome of making that perception shift.
What Comes With Each Session?
♥ The Focus Five Intent Session includes your Intent Workbook.
♥ Weekly Personal Exclusive Sessions where you will develop friends and a support system that will last a lifetime.
♥ Support from Jet for the five weeks that you are in the class.
♥ Sessions recorded and posted online: available ONLY to participants in your session and ONLY for the five weeks of the class.
♥A Closed Customized Private Program
WARNING: This DOES require a commitment to really be present for yourself and the other women in the group. Wait until you feel the results though…
If You Are New To Focus Five You Also Receive
****7 Weeks Free Membership to Perception U
(If you are not already a Perception U member)
****4 CD's
1.The 7 Day Shift To Wealth
2.The "Love Is" Telegathering
3.How Everyone Can Get What They Want
4.Disguising Ourselves As Human
****PLUS :Two Of Beca Lewis' Books
1. Living In Grace: The Shift to Spiritual Perception
2. A Woman's ABC's of Life
What Can You Expect?
You can expect clarity and joy to surface in every area of your life, and a return and strengthening of the awareness of who you are in Truth.
REGISTER HERE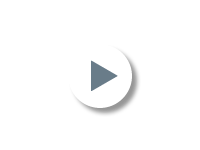 Next Session Begins:
July 1,2010
Meets For Five Thursdays
(more info sent after registration)
Time: 8:00pm EST – 9:00pm
Place: This is a Teleclass Call
Dates: July 1,8,15,22,29
Class is limited to just 5 people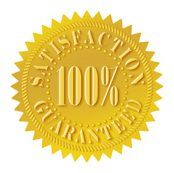 NON MEMBERS OF PERCEPTION U
Click Here For Registration Info

MEMBERS OF PERCEPTION U
Your Registration Page

MEMBERS OF THE WOMEN'S COUNCIL
Your Registration Page
---
What Others Have Said:
The sessions and being part of this enthusiastic and supportive "focus five group " has been an enjoyable adventure, providing me with some very helpful insights. Ann Topp
I have grown so much. With your help, I am giving myself love treatments and feel "the unspeakable peace that comes from an all absorbing Spiritual Love" — finally. Iris
My tears have been forgotten and my heart is singing. These programs are so much more than I could have thought possible, now I feel anything is possible. Much Love, Ellie
Oh yea – this blips us into an entirely new universe – history free, knowing the truth about ourselves!! That's entirely new for me!!! Love, Donna
This has been the best, calmest and happiest I have been since I was a kid. Love, Kathy
Focus Five is like Sunday School for grownups. Just what I always wanted! Robin