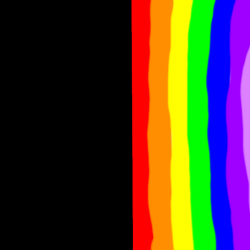 Even if we wanted to hide our heads in the sand, and hope the mess will all go away, we can't, and it won't. Every disruption that occurs, whether across the world in a distant land, or for our next-door neighbor, or family, affects us deeply and directly.
Today I know that the line of demarcation between discord and dismay, and Science and peace is not an "over there is your problem" and "right here I am happy" line. Instead, it lies within our own thinking, and until we handle the discord and dismay there, it will remain and flourish.
No one is immune. Some might think they are, but this is a battle that each of us must fight from within. However, there is no "just me," it is "us" and "we" together, overthrowing the belief of discord and dismay for everyone.