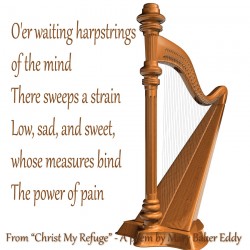 When we hear devastating news, we respond with sorrow, compassion, and helpful action – all symbols, and practical applications – of All-Good.
However, when we react with terror, fear, retaliation, and revenge, then we have left All-Good. We have entered the territory claimed by evil, and we are doing its bidding.
As hard as it may be, we can't go there. Not shouldn't. Can't.
The temptation is strong. We feel as if we have to go after these people. We have to stop the other people who will do the same thing. However, when we react this way, we are those other people.
Yes, we can do something about what happened. Yes, we can take steps to ensure that it won't happen again. Nevertheless, it will happen again – guaranteed – as long as a significant number of people respond with the same reaction that caused the tragedy in the first place.
When we step outside of All-Good, we have already lost the battle.