Practical Guidance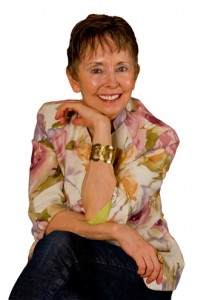 Why Coach With Me?
Because nothing changes until you do.
You don't change until your thoughts do.
Your thoughts don't change until your perception does.
If you don't shift your perception to what is possible for you, nothing will change, no matter what information or life-style you choose to follow.
No system you learn, no knowledge you acquire, no information you have paid for, no help you ask for, will do you any good, until and if you change your perception about yourself and your world.
Therefore, before you do anything, you must shift your perception, because unless you do, nothing changes.
I'll teach you how to shift your perception. I will give you tools and systems to make those perception shifts that must and will change your life.
We Are Walking Belief Systems
You can't make one perception shift and expect that it will magically make everything in your life perfect. We are walking belief systems. For every action taken, there is a perception and thought behind it. This is an everyday, all day activity.
You need help to do this. We have what you need. We have a community that supports your new perceptions and choices. We have tools and systems that help you make your new perceptions habits and expand your reality as far as you are willing to take yourself.
We will expand your willingness. We will move you through any unwillingness so that your imagination can soar into unfathomable provision.
I will hold you accountable to yourself, while gently supporting you and helping you be kind to yourself and others during the process.
I'll celebrate with you for every perception shift, no matter how small, because each one adds another level of strength and awareness that explodes outwardly with a faster and faster pace with less and less "work" behind it.
I'll pick you up when you trip, and set you back up on your path. I will help you drop all that heavy, and hidden, baggage that you have been carrying all your life.
Tangible And Practical
You get tangible and practical experience, you reveal to yourself what has been true all along, the divinity of yourself, and in doing experience the joy and rewards of sharing your unique gift.
You will learn what distracts you, and how to avoid and dissolve them.
You will learn how to accept as much as you share, leaving behind the habits of struggle and adversity.
You will find your relationships restored and connections to abundance repaired.
You will learn your truth line and your personal path of light.
You will feel the serenity and security of knowing and living your unique gift.
Revealing your Unique Spiritual Blessing
We will weed out those beliefs, thoughts, and perceptions that use up what should be going to your nourishment but instead steal for themselves, while hiding from view who you are to yourself and to others.
Often hidden, and rarely seen by ourselves, we all need an outside eye to help find them.
That's the way we will coach together. We will reveal your unique spiritual blessing and bring it into full bloom in your life.
The ground of omnipresent Love.
The ground we will plant ourselves within is the ground of omnipresent Love always present, always perfect, and always providing for us. We'll water with the spiritual inspiration found within the words "Ye shall know the truth and the truth shall make you free."
There is nothing too scary, complicated, or even too simple ..
There is nothing happening in your life that is too scary or too complicated or even too simple that we can't handle together, as we listen to the guidance of divine Love, together.
Try it out!
Try it out; if you find I am not the perfect guide, coach, for you, your money will be happily refunded for your session.
Sign up for an hour or half hour session below, and I will contact you as quickly as possible to set up our time together, our session together could change everything!
Get the free Ecourse.
Oh .. and while you are here, sign up for the 7 Weeks To Ripe Tomatoes. Nope, it is not about growing tomatoes, it is about growing your life ..it's free … you'll love it!
Let's get started together revealing the life you are meant to live.
PS:
Coaching choices.
If you have a project that you want full time attention on, I do take on 5 Consulting clients at a time. To find out more about this program Click Here To Find Out More

You can also choose to do hourly sessions or 30 minute sessions (speed shift).
If you find you need help NOW I will schedule you as quickly as possible.
You can pay for one session at a time, or six sessions at a time.
One Hour Coaching:
1. One Session At A Time
One Session. 60 Minutes. Only $150.00


And I Will Contact You For A Call Time
2. Package of Six Sessions: Must be used within six months.
Six Sessions. Only $780.00


And I Will Contact You For A Call Time
Speed Shift Sessions:
Speed Shift Sessions with me are 30 minutes max! Give me the facts; I'll shift your perception. You'll see your problem or situation differently, you'll see what is staring right at you, what is hidden in plain sight, and you'll see what to do next, and you'll find direction.
You don't have to wait to get this session. As soon as I see the order go through I will contact you and we will schedule an appointment as quickly as possible. Don't wait to get shifted and get unstuck!
1. One Session At A Time
One Session. 30 Minutes. Only $70.


And I Will Contact You For A Call Time
2. Packages of Six Sessions
Use them anytime within a six month period. Six Sessions $400


And I Will Contact You For A Call Time
Question: Starting Or Running A Business?
Then the Consulting Program would work perfectly for you! Click Here To Find Out More
Just a few comments: (See others in the comment section ..)

>>>Beca's words of wisdom always keep me going. She's made a big difference in helping me make the transition to my new career.
– Janis Hunt Johnson, CS, Spiritual Healer, Author and Speaker

---

>>>I look forward to life again. I'm so grateful for your help while the darkness passed by.
Iris P.

---

>>>You two launched me and I'm flying now, enjoying my work, a satisfying income and spiritual clarity. All the best to you,
Peggy West River Academy

---