Your Membership Level is: No Membership Level
Welcome ,
Thank you for joining Perception U!
Now that you are a member take some time to stroll around your campus to see what is available to you.
Unlike a physical university the doors are never locked and you are always welcome in any "classroom."
We are still in the building process though. Actually, knowing me, we will always be building .. this is the good news!
My intent is for you to always easily find what you are looking for and to be continually and happily surprised by what you find.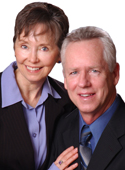 You can find all the pages at the top of each page, plus almost all the interior pages will have a page index running down the side of the page on the right.
Watch the front page and the forum for updates .. and they are always happening!
Although we don't have tree lined sidewalks, we do hope to provide the same atmosphere, one of inspiration and possibility, with the added joy of the peace found within the awareness of the Infinite One.
With Love,
Beca and Del
PS
We are always interested in hearing how we can make this site easier and easier to use.
[si-contact-form form='1′]