>>Would you like a guided meditation? We have some! CLICK HERE
>>Perhaps you would like a guided meditation with words and Binaural beats, to increase your ability to get into a meditative state! We have those two. CLICK HERE
---
Perception U's Theme Song – BRAVE! Click Here
---
School preparation is going on – THIS is the class YOU will love to take. Get to really know yourself!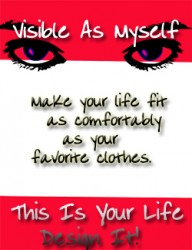 ---
SHIFTING THINGS TO READ!!
Take a moment to read, it might just change the way you see your life.
Have you ever stood in an empty football stadium? It is an awe-inspiring experience to stand in that huge open space. A space just waiting to be filled, a space with a complete understanding of its purpose, a space perfectly designed to fulfill that purpose. I had this experience during my high school reunion when
[...]
[...]
Tue, Aug 19, 2014
Source: Beca Blog
The tree on the corner of our street is broadcasting change. For the past few years, it has been the first tree in the neighborhood to change to its fall dress colors. Although the majority of the trees won't have changed into their new garments for a few months, this tree is already heading into
[...]
[...]
Wed, Aug 06, 2014
Source: The Shift Ezine
Book Discussions!
Did you know we have open – and ongoing – book discussions in our forum? You don't even have to be a member to participate. Right now, there is a wonderful dialogue going on around the book The 4 Essential Questions: Choosing Spiritually Healthy Habits.
Take a peek – and perhaps even join in.
---