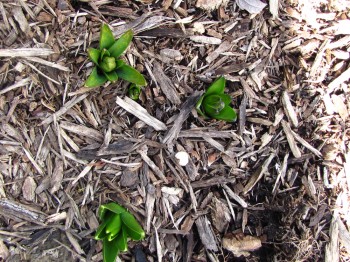 Yesterday, I opened the window to fill the bird feeder that hangs outside of it, and saw spring.
The birdcalls have signaled spring for weeks, and I had seen a few little bulb tips the last time I had peeked at the yard.
However, it is evident that, even though it still feels and looks like winter, the spring flowers are on their own inevitable timetable.
They have an appointment to keep, and nothing is stopping the tulips, daffodils, crocuses, and hyacinths from pushing their green heads up through the wet ground.
In the fall, for the past few years, I have added extra bulbs to our garden. Over the winter, I don't see any evidence that it was worth it, since nothing appears to be happening. Then there is this moment, in the early spring, when I see the result of something I have done months before.
Actually, I haven't done much at all. All I did was get good bulbs, prepare the soil, dig a hole, put them in it, and if necessary protect them from frost or animal munching. And trust. Trust that they will grow and bloom because that is what they do.
I am never responsible for more than that. The bulbs contain within themselves all that is required for them to grow.
We all have winter seasons in our lives. And towards the end of them, we can get impatient waiting for the thaw, and the resulting bursting of color that comes with the spring.
Unlike the yearly seasons, life seasons don't have standardized timetables. They can last a moment, or what feels like forever.
What we often forget, as we often forget in the middle of a late snowstorm, is that many things are always going on. Perhaps they are unseen by us, but they are not unknown to the invisible, and inevitable force we call God, that which brings into fruition all Its good ideas.
Every good idea is an idea planted and tended by the loving and expansive nature of the Divine. Yes, it appears they are our ideas, but like all good ideas, they are part of the infinite intelligence of the One Mind.
Ideas are constantly flowing around us, through us, as us. This constant supply of ideas is the constant supply called abundance. When we recognize and accept this fact, we are free from worldview imposed, supported, advertised, encouraged, and nurtured belief of lack.
Whether the lack appears as a lack of love, money, time, ability, or health makes no difference. It is always a lie, a perception, which hides the ongoing, always expanding, supply of all we need in every area, and provided at the exact perfect time it is needed.
Instead of seeing seasons as the ebb and flow of famine and supply, we can take a lesson from the bulbs and remember that it is only a material sense that believes that nothing is going on.
We can trust that we, as the compound idea of God, have as our nature all that is needed for us to bloom, and prosper constantly and consistently in the garden called Life.
Spring is a beautiful symbol, as is the sun rising every morning, that we are not in charge, but we are the recipient of unending Love.
Opening the window, and seeing spring, reminds me of this Bible passage; "Bring ye all the tithes into the storehouse, that there may be meat in mine house, and prove me now herewith, saith the Lord of hosts, if I will not open you the windows of heaven, and pour you out a blessing, that there shall not be room enough to receive it." Mal 3:10
This is bringing our trust into the understanding that all that appears to be material is really, if seen correctly, the qualities of the Divine present in ways that we can understand now through our current understanding.
As we do this we are opening the windows of heaven, and the blessings that flow to us from this simple act of trusting in the infinite, all-good One, are more than we can comprehend at this time.
However, flow they do, and trust we will.
Fling open those windows, and see spring, it's beautiful, and it's all for you!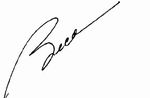 PS
Here's a Truth 4 Today that fits perfectly: "Because God is the Principle – Law – of perfect balance, it is not possible to have less than what is needed."
[tfg_social_share]